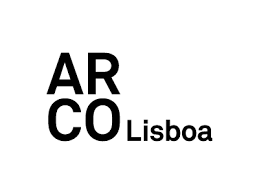 ARCO Lisboa 19 maggio - 22 maggio 2022
ARCOlisboa 2021 will be held from September 16th to 19th. Dates agreed by the Câmara Municipal de Lisboa, IFEMA and the Organising Committee of the fair with the aim of ensuring a more favourable context in Lisbon, to foster the meeting of galleries, collectors, professionals and visitors. These new dates will also be accompanied by a change of location. An agreement with the Administração do Porto do Lisboa - APL (Lisbon Port Administration) will take the fair to Doca de Pedrouços, offering visitors the possibility of discovering and enjoying a new space in the city of Lisbon. An exceptional intrustrial building, placed on the river-side setting that is easy and convenient to access and boasts a series of very particular characteristics to complete this unique edition of the fair.
The fifth edition of ARCOlisboa will bring together around 70 galleries. Its artistic offer will show the world the vibrant art scene in Portugal in dialogue with interesting proposals from around the world. The General Programme, made up of galleries selected by the Organising Committee, will once again form the backbone of the fair defined by the quality of its contents. Additionally, there will be the curated programmes: the successful Opening section, with a very interesting selection of galleries selected by Kunsthalle Lissabon, that will contribute new artists and scenes, and Africa em Foco, again curated by Paula Nascimento, proposing an investigation on contents for collectors and lovers of African art. To the contents of the galleries, Arts Libris will once more bring to the fair the importance of art book editions as well as the contents of contemporary art magazines. New spaces and open air encounters,
ARCOlisboa 2021, organised by the Câmara Municipal de Lisboa and IFEMA, will transform Lisbon into the contemporary art capital with the celebration of the Fair and visits to the best museums, institutions and collections in the city. ARCOlisboa also counts with the support of Ministério da Cultura, EGEAC, Fundação EDP, Fundação Millenium and new sponsors such as Fundação ALTICE or MEXTO - Property Investment.
Tickets
To access the fair in the most comfortable way we offer you depending on the type of visitor you are different registration modes. Choose the one that corresponds to your type of visit and follow the instructions. You can acquire and print your accreditation directly to access the site, and if you give your consent we will keep you informed promptly about activities, contents and services that we believe may be of your interest.
In the lower part, you can check the rate depending on the access mode chosen.
The website is still a work in progress for the tickets
Location
Doca de Pedrouços
Lisboa
Click HERE to see on google maps