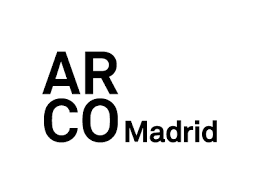 ARCOmadrid is Spain's International Contemporary Art Fair, emerging as one of the main contemporary art market platforms since its foundation. In 2023 it celebrated its 42nd edition with the mediterranean at its core.
The programme, 'The Mediterranean: A Roun Sea', curated by Marina Fokidis, with the advice of Bouchra Khalili, Hila Peleg and Pedro G. Romero, will hinge on the art scenes of the countries surrounding this sea, from north to south and coast to coast.
Additionally, ARCOmadrid2023 will continue its regular programmes, completing the artistic contents with the General Programme as the main backbone of the Fair, made up of galleries selected by the Organising Committee.There will also be the 'Opening by Allianz' section curated by Julia Morandeira and Yina Jiménez, that presents young galleries and the 'Never the Same. Latin American Art' section, curated by Mariano Mayer and Manuela Moscoso, a section that will strengthen the historical ties between ARCOmadrid and Latin American art.
Access Date Hour:
Professional 22/02/23 11:00 - 20:00
Professional 23/02/23 12:00 - 20:00
Professional 24/02/23 12:00 - 15:00
Professional and Public 24/02/23 15:00 - 20:00
Professional and Public 25/02/23 12:00 - 20:00
Professional and Public 26/02/23 12:00 - 18:00
IFEMA MADRID – Recinto Ferial, Av. Partenón 5, 28042 Madrid - Pavilions Hall 7, Hall 9
For further information please refer to the official fair website: